Before you choose tapware for either bathroom or kitchen, one must consider the colour of the tapware. You don't just pick any colour in the store. Before choosing the right colour for your tapware, you need to consider some factors. It is expedient to select a tapware that'll complement other materials. What am I saying in essence? For instance, a kitchen with black and white tiles on the walls and floor will not look stunning if you use black tapware. So, one must look for another colour that'll complement the black and white tiles. More importantly, if the tiles and other objects in a bathroom are the same colour, one can give such a bathroom a different touch by using tapware of another colour.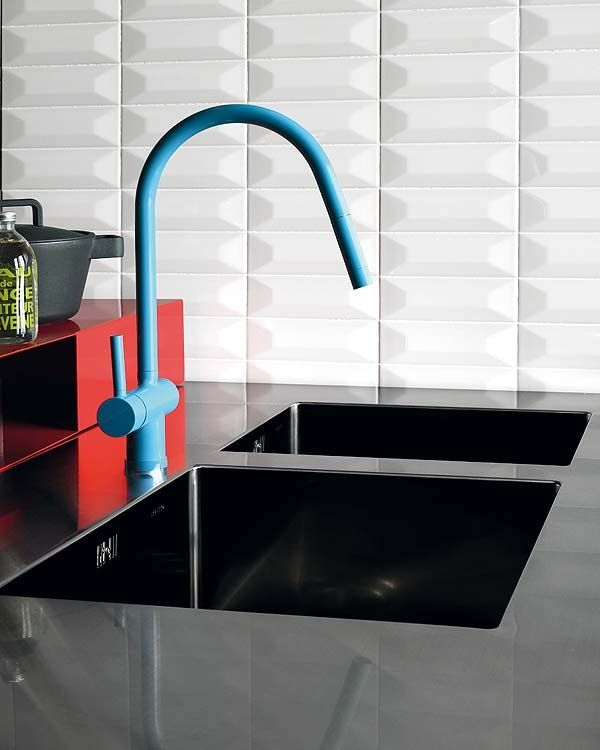 Have you ever imagined how unfriendly it will be for one to use just a colour to design a kitchen? There must be a little touch to make a difference. Tapware of different colours and shades was popular in homes in the olden days. But when chrome comes, coloured tapware has become all the rage again in the last few years. Nowadays, matte black tapware is one of the most-used tapware in homes and offices. However, other colours are also making their way to the top. Different colours like gunmetal rose gold and brushed nickel.
Do you want to transform your bathroom? Do you want your kitchen to stand out and look stunning? You need something unique and different. On the other hand, if you've been thinking about how to change your existing white tapware, why not try coloured tapware? So, this article will explain all you need to know about coloured tapware.
Advantages of using coloured tapware
How you want your home to look should be your sense of style. Colours are a unique way to form the desired look for any room. But let me be sincere with you. The rate at which coloured tapware is rising nowadays makes it so difficult for one to get a tap that will complement and align with other materials in a bathroom or kitchen. So, every individual must select a fixture that will work with different materials if they want an outstanding appearance in their bathroom or kitchen. You can read about Things you need to consider before hiring a plumber to fix your tapware by clicking here.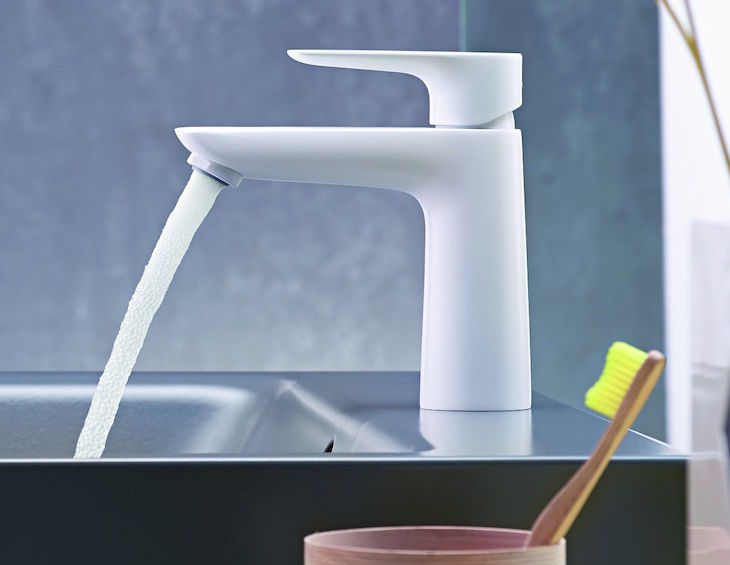 Using coloured tapware is an affordable way of bringing a super end feel to a bathroom and a kitchen. However, some people may not like to use coloured tape. You can easily judge from afar that coloured taps will come out of age quickly. But one superior fact about tapware is that it is inexpensive to swap out. Therefore, if your decision to transform your bathroom or your kitchen is still intact, it'll be cheaper to change tapware than replace the benchtops.
Why do you need to make things match?
There are some kitchens with materials of different colours. The primary aim of using different colours of materials in that kitchen is to ensure that the outcome goes beyond expression. But I can tell you that after using several colours, the result of the design was obdurate. Honestly, I don't think I should write much on the importance of using colours that match each other to you. There's a background knowledge that everyone has about colours. Today, people call things with different colours that do not match a riot. Can you imagine how unpleasant it will look to design a kitchen or a bathroom using materials of six different colours? Of course, it sounds somehow.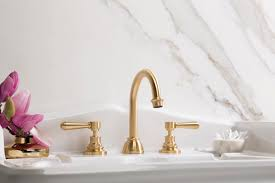 So, if one is keen to jump on using coloured tapware, it is essential to know that there's a need to match your coloured tapware with other materials you want to use. One may create an unfriendly design in a bathroom or kitchen if one neglects the aspect of picking a colour tap that will align or work together with other materials in the room. You should also note that all your accessories and fittings must have a coordinated look. Of course, they must have a coordinated look in style, shape and colours. Of course, I don't dispute the fact that one may need to change some accessories in one's bathroom or kitchen to make a tapware colour fit in or align with other elements.
How can you choose the right colour?
You need to drop some principles to choose the right colour. Let me say that there are some factors you need to consider before choosing a colour for home designs. Some people like to use their favourite colour. As good as that may sound to the ear, if you want to use your favourite colour for your home design, you should think about other colours that will work together with that favourite colour so that the whole procedure will come out beautifully. For instance, you love rose gold. So, you intend to change your taps to a rose gold colour. It's fine. But please, make sure you search for colours that go hand-in-hand with that rose gold.
Secondly, hire an expert to help you look into that aspect. At times, your understanding of colours might not be enough to create something unique for your bathroom design. So, it would be nice to employ an experienced plumber that understands the concepts of colours. Honestly, not all plumbers can take you through that journey. You can be thinking about using a black matte tapware with elements of other colours like white, rose gold, and grey from your end. Honestly, if you run with that ideology, you might blame yourself. I hope you will agree that the bathroom itself has its unique colours. For instance, I have never seen a red colour on any materials in a bathroom. So, if red is your favourite colour, you must use other colours to complement it. You can also read about 5 signs your taps may need replacing by visiting https://www.obrien.com.au/articles/5-signs-your-taps-may-need-replacing/
Conclusion
Dear reader, hopefully, this article has paved the way for you. Now, I believe you have all that it takes. So, please help me share the link to this page with family and friends. Finally, while reading this article, a question might cross your mind. Please feel free to drop your question in the comment box.